Explore The Outdoors At Our Breathtaking Guest Ranch In Mauston, WI
Woodside Ranch is located in the heart of Wisconsin. We know that fields and forests are good for the soul, and our guests choose the Ranch because they know it too.
Our 100-year-old dude ranch is the ideal vacation getaway for children and adults of all ages. Our rates are both all-inclusive and a la carte to cater to our guests' needs. Our guest ranch in Mauston, WI, offers 1400-acres of beautiful countryside where you can blaze a trail of memories. It comes complete with:
Family-Friendly Activities
Woodside Ranch has family roots. Our current owner, Damon Zumwalt (Uncle Z), carries on this tradition with passion and commitment. Our Woodside staff works as a cohesive family that helps make your stay picture-perfect. By the time your visit comes to an end, you will not only have made a lifetime of memories, but we'll also include you as a member of the Woodside Family.
Ready for a ride? Our wranglers come to us from all over the United States (and sometimes the world). Their experience is sure to make your visit a pure pleasure. They are devoted horsemen and women with excellent sense and understanding.
Come check out our family friendly Trading Post where we serve drinks, food, have activities such as an arcade, ping pong, karaoke, and more!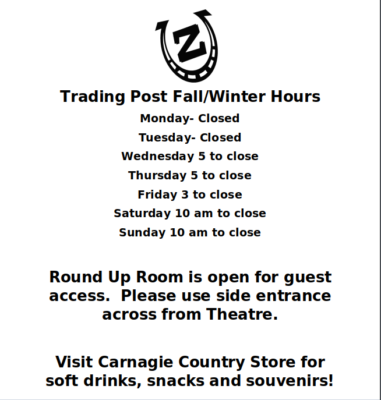 Throughout the day, from dusk until dawn, you will enjoy home-cooked meals prepared and served by our dedicated chefs and wait staff.
No business runs smoothly without committed office staff that ensures everything is organized. These are the people who welcome you to our dude ranch and help you get settled in.
Our maintenance, housekeeping, and gardening staff ensure our guest ranch grounds and facilities are kept in first-class shape. From the time you arrive to the time you leave and every day of the year, our maintenance staff ensures everything is immaculate.